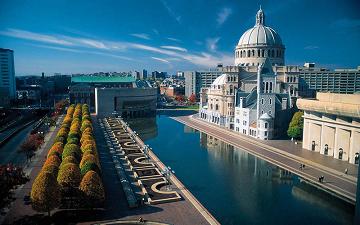 Are you a strong writer? Do you take a serious interest in current events? Are you curious, alert, and observant? Can you work on deadline?
If you answered yes to all of the above, you might be a good candidate for The Christian Science Monitor's Fall 2015 editorial internship program. As a Monitor editorial intern you will work as part of a writing team, turning out quick, short-form news pieces, and learning from The Monitor's powerful one-on-one editing process.
The Monitor is currently taking applications for short-term paid internships that will take place in the Monitor's Boston newsroom from September through December 2015. At the end of the internship, successful candidates will also be considered for six- and 12-month fellowship. The deadline for applying is July 15.
Although The Monitor takes a special interest in candidates with journalism backgrounds, they are also open to skilled writers with good liberal arts backgrounds.
If you are interested in applying, please register as a Job Seeker in the ABF Career Alliance website. Once you complete your registration you will be able to access the Job Opportunities page in the Career Alliance portal. Search for "Internships"and follow instructions.
If you are already registered as a Job Seeker, log in, search for "Internships" on the Job Opportunities page and follow instructions.
The deadline for submitting applications is July 15.