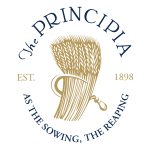 Website The Principia School The Principia School
The Principia School
Are you interested in being a dynamic leader in Aron House at Principia School?
This is a Full-time, School-year position starting '22-'23
The Director of Residential Life in Aron House creates and promotes a vision for the dorm; directs, mentors, coaches, develops, and supervises the residential counselors and is proactive in assuring the Upper School residential life program provides an atmosphere of love and trust which supports and encourages the spiritualization of thought, character development and serves the Cause of Christian Science. The Director provides a safe home environment that supports students in Principia School's four core values: character, diversity, love, and excellence. The position requires a desire to lead teenagers into an ever-changing world while supporting them with the tools to be successful. This individual should radiate joy and enthusiasm for life and work. Full-time, school-year (10-month) position living and working in the dorm.
Minimum Qualifications:
– Active (or pending) membership in The First Church of Christ, Scientist, and/or in a
– Journal-listed branch church or society of The First Church of Christ, Scientist
– Christian Science class instruction
– Willingness to turn readily to God for guidance
– Bachelor's degree
– Demonstrated ability to work effectively and intuitively with high school students and their families
– Knowledge of teenage issues, elements of discipline and the larger picture of character education at Principia