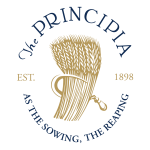 Website The Principia School The Principia School
The Principia School
We would love you to join our amazing team!
Christian Science Nurse: Weekday Evening Shift- Full-time, School-year position, starting '22-'23
Position Summary: Provides initial response to all health care calls for students, employees and campus community from 3:00 p.m. to 11:00 p.m., each school day. Provides professional oversight of all Christian Science nursing cases and Campus House care building. Partners with the student health care team on a variety of student care situations. Stays within the Scope of Services for Christian Science Nurse as maintained by The Mother Church.
Minimum Qualifications:
– Active (or pending) membership in The First Church of Christ, Scientist, and/or in a Journal-listed branch church or society of The First Church of Christ, Scientist
– Christian Science class instruction
– Journal-listing as a Christian Science nurse
– Graduation from a Christian Science Nurses' Training Program
– Experience in CS Nursing at a summer camp.
– Maintains confidentiality and completes yearly HIPAA training.
– Proficient in computer applications: Outlook, Microsoft Word, Microsoft Excel, Google Docs
– Is teachable and demonstrates a capacity to learn.
– Able to move freely about on foot across a variety of surfaces, including athletic fields, in order to respond immediately to care needs in different locations on campus.
– Able to lift and carry 50 pounds for short distances.
– Able to provide broad organizational support in many areas.
– Able to remain on campus during entirety of shift.