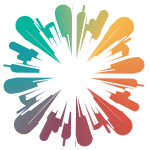 Website Tenacre Foundation Tenacre Foundation
Tenacre Foundation
This position participates in the Mission and Ministry of Tenacre by providing metaphysical, technical, and service support for the Technology Services equipment and software services on the property and in the cloud, including but not limited to the computer network, Wi-Fi network, Cloud applications, servers, printers, and software applications.
The Computer Network Administrator works under the direction of the Technology Services Manager; this position requires excellent technical, customer service, and organizational skills to support network
operations for all staff, Board members, and community members. This position requires the ability to
function successfully in both team and independent work environments.