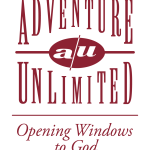 Website Adventure Unlimited
Opening Windows to God
General Description:
The Development Team Associate and Gift Processor is a critical member of the Development department and Adventure Unlimited's outreach to donors in support of our programs. This role includes administering all gift processing, recording and the acknowledgement of gifts; responds to donor inquiries; assists with special events and any Development department administrative support needs.
Gift Processing
Answer gift-related emails, letters and phone calls (e.g., credit card information, gift of stock information, cash gifts and requests for receipts)
Process all gifts (e.g. checks, online, special appeals, recurring, etc.), record them in Raiser's Edge NXT (database), maintain all data integrity related to donor management and make bank deposits
Manage and produce gift tax receipts including annual set-up, copywriting, delivery, and consolidated receipts at year end
Enter actions in NXT from contact with donors
Work with Finance to ensure NXT and FE gifts reconcile
Document procedures and updates processes as needed
Become an expert in NXT and provide support to others as needed
Donor Relations and Stewardship
Support Development department special events (e.g., #GivingTuesday, fundraisers, donor weekends, etc.).
Assist with donor meetings as needed and prepare information packets as requested
Keep donor fact sheets and other development documents up to date
Manage the year-end consolidated receipts process
Take initiative to create new templates and procedures
Responsible for designated stewardship initiatives such as adopt a horse, buy a brick, first gift anniversaries, new donor welcome series, major donor Christmas cards
Other Duties
Other Development tasks at the discretion of the Director of Development and Donor Relations or Senior Development Officer
Support the purpose of Adventure Unlimited; understand and support the Guiding Principles and Practices of the organization
Participate in other Adventure Unlimited functions as needed, including staff projects, meetings and conferences
Alumni Relations
Assist in the general planning and implementation of initiatives to cultivate, maintain and strengthen alumni ties to each other and to the organization • Develop new strategies and initiatives to engage alumni relations
Act as liaison to the National Alumni Board (NAB), including coordinating logistics for and attending its monthly video meetings and annual in-person meeting,
Support the publication of alumni communications, and assist with alumni fundraising efforts, reunions and local and regional alumni initiatives
Develop value-added services to benefit alumni as well as activities that promote the organization
Education/Experience
1 year experience in a fundraising or alumni relations position preferred
Devoted to the study and application of Christian Science and live according to Adventure Unlimited's Community Atmosphere & Code of Conduct
Member of The Mother Church and/or active Christian Science branch church member, Class instruction desirable
Effective communication skills, both written and verbal
Excellent with details and multitasking
Self-starter
Ability to connect and communicate with a varied audience
Willingness to be a team player
Experience with Microsoft Office Suite
Experience with fundraising software (Raiser's Edge NXT) a plus
Love of Adventure Unlimited's mission
Awareness of donor confidentiality
Benefits:
This is a full-time, non-exempt, benefits eligible position with a hiring range between $20.89 – $26.11 per hour. As detailed in the employee handbook, this position is benefits eligible including, dental, vision, health and STD coverage along with an employer matching retirement package and accrued vacation and personal days.
Work Environment and Physical Demands: 
The employee must meet physical demands in order to successfully perform the essential functions of this job. Reasonable accommodations may be made to enable individuals with disabilities to perform the essential functions. The employee must frequently lift and/or move up to 10 pounds and occasionally lift and/or move up to 25 pounds. While performing the job duties, the employee is frequently required to stand; walk; sit; use hands to finger, handle, or feel; reach with hands and arms and talk or hear. The employee is occasionally required to climb or balance and stoop, kneel, crouch, or crawl.
The intent of this job description is to provide a representative summary of the essential functions that will be required of the position given the title and should not be construed as a declaration of specific duties and responsibilities of any position. Employees will be assigned specific job-related duties, which shall be consistent with the representative essential functions listed above and will not be construed as expanding a particular position's role, scope, FLSA status, or grade.