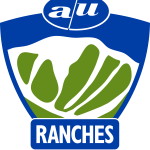 Website A/U Ranches
Opening Windows to God
GENERAL DESCRIPTION: The Facilities Technician position supports the maintenance department at the A/U Ranches in all venues including grounds and building maintenance and other tasks as assigned by the Facility Director or Ranch Foreman. Tasks are diverse and require strong problem solving skills and the ability to work alone and with a team.
PROFESSIONAL SUPPORT: You will be trained by the facilities staff to do all jobs required, as well as supplied all hardware needed to perform this job, including PPE, and some work specific clothing and shoes/boots.
FACILITIES TECHNICIAN SPECIFIC DUTIES:
Support routine upkeep and maintenance of the A/U Ranches facility in all aspects of repairs and improvements including general maintenance on building and vehicles
Oversee grounds keeping including mowing lawns and upkeep of irrigation systems
Perform building restoration through blasting buildings and restraining logs
Assist other facilities staff and outside professionals, as needed
Take on small projects and keep work area clean and organized
Support program by performing maintenance requests
QUALIFICATIONS:
Live a demonstrated commitment to Christian Science
High school diploma or GED
Work experience or associate's degree in related field, preferred
Ability to work in harsh conditions and strenuous labor; ability to lift up to 50lbs
Ability/willingness to do manual labor for eight hours a day
Independent worker with strong work ethic, initiative, and problem-solving skills
OTHER DUTIES:
Address challenges that arise with prayerful work, seeking help as needed
Share inspiration with fellow employees
Support the purpose and mission of Adventure Unlimited
Participate as a full staff member in staff meetings
BENEFITS: This is a full-time, exempt, benefits eligible position with a hiring range between $17.16 – $21.45 per hour. As detailed in the employee handbook, this position is benefits eligible including, dental, vision, health, life and STD coverage along with an employer matching retirement package and accrued vacation and personal days.
———————–
Work Environment and Physical Demands:
The employee must meet physical demands in order to successfully perform the essential functions of this job. Reasonable accommodations may be made to enable individuals with disabilities to perform the essential functions. The employee must frequently lift and/or move up to 50 pounds. While performing the job duties, the employee is frequently required to stand; walk; sit; use hands to finger, handle, or feel; reach with hands and arms and talk or hear. The employee is occasionally required to climb or balance and stoop, kneel, crouch, or crawl.
The intent of this job description is to provide a representative summary of the essential functions that will be required of the position given the title and should not be construed as a declaration of specific duties and responsibilities of any particular position. Employees will be assigned specific job-related duties, which shall be consistent with the representative essential functions listed above and will not be construed as expanding a particular position's role, scope, FLSA status, or grade, with the representative essential functions listed above and will not be construed as expanding a particular position's role, scope, FLSA status, or grade.