The following job opportunities are available at Clairbourn School, a private Pre-K through 8th grade school founded and operated by Christian Scientists in San Gabriel, California. To inquire or apply, contact: Amy Patzlaff, Ed.D., Assistant Head of School, phone 626-286-3108, ext. 150, fax 626-286-1528, email apatzlaff@clairbourn.org.
Clairbourn School is located at 8400 Huntington Drive, San Gabriel and serves students in the West San Gabriel Valley and beyond,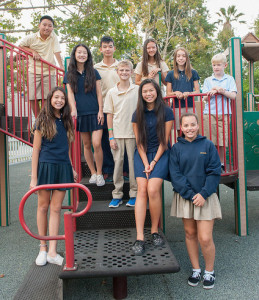 including the cities of Pasadena, San Marino, Arcadia, Sierra Madre, Alhambra, Temple City, Monrovia, Altadena, South Pasadena, Bradbury, San Gabriel, and Monterey Park, La Canada, West Covina, Glendora, Glendale, Burbank, Silverlake, Eagle Rock, and more.
Full-time K-8th Grade Art Teacher
For job requirements and application details, please download this pdf.
Contract to begin August 29, 2016. The deadline to submit an application is July 15, 2016.
Full-time 3rd through 8th Grade Spanish Teacher
Please visit this link to download a pdf with job description, requirements, and directions on how to respond. The contract begins August 29, 2016. The deadline to submit an application is July 15, 2016.
Substitute Teachers for Pre-K through 8th Grade
Clairbourn School is seeking professional educators or aspiring teachers responsible for operating a safe, orderly, positive classroom environment while the teacher is away the substitute must effectively manage the classroom and provide instruction for students following the teacher's lesson plans. College degree required; teaching credential preferred; teaching experience preferred.