Looking for a job?

Wherever you are in your career, connect to Career Allies who want to help!
Here's what to do next
Create a new account, or log in to an existing one, and make sure your profile is up-to-date.
Once signed in, Search the portal for the types of career connections and/or job opportunities you are looking for, and then "Request a Connection."
The ABF Career Alliance Manager will connect you by email with your requested career ally.
It's that simple! If you'd like tips on how to get the most out of your interview, you'll find a list of question prompts in our online career resources.
Questions? Just ask Robin Jones, Manager, ABF Career Alliance.
Types of connections you can make
One-to-One Career Connections—informational interviews or networking with other professionals
Job Opportunities—job postings targeted directly to Career Alliance members by Christian Scientists, their professional networks, and other organizations that serve our community
Internships—job training opportunities for both college students and recent graduates
Externships—hands-on learning experiences that allow students to apply their coursework to a real life setting
Job Shadowing—learning about a job by walking through a work day (or longer) with someone who has that job
Career mentoring—connecting to someone who can provide ongoing career advice and assistance
Here's some of what you'll receive
One-to-one informational interviews with career allies in your field of interest
One-to-one introductions to Christian Scientists with proven career track records, sincerely interested in helping you find a job
Job postings updated regularly
New job openings before they are posted
Insight into the skills and expertise employers are looking for in new hires
A better understanding of companies that are hiring and growing
And there's more
Your personal expanded network of knowledgeable career contacts
An online process hosted and facilitated by Career Alliance professionals
Frequently refreshed online video clips on Job Search
Assistance with your resume and cover letters
Help with interviewing skills
Support with salary negotiation skills
Once hired – positioning yourself for your first promotion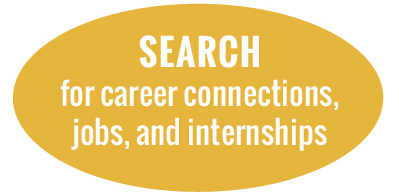 Have a job or connection to offer?

Help Christian Science students, recent graduates, career changers, and job seekers as a Career Ally.
Here's what to do next
Create a new account, or log in to an existing one, and make sure your profile is up-to-date.
Once signed in, click "Post a Connection" to offer one of the following: Informational Interview, Job Shadowing, Career Mentoring, Career Networking, or Student Connection. You can also "Post a Job," "Post an Internship," or "Post an Externship".
Help spread the word – tell your friends and family about the ABF Career Alliance!
Questions?
Just ask Robin Jones
, Manager, ABF Career Alliance.
Here's what it means to be the connection
Start by posting any or all of the following:
Post a one-to-one career connection (informational interview, networking between professionals, job shadowing, or career mentoring)
Post a job opportunity for which you are a decision influencer, are willing to refer a qualified candidate, or are aware of through your professional network
Post an internship
Post an externship
What will you receive in return?
The satisfaction that your career experience can bless others still finding or growing their career
Being part of a career community that shares the common bond of Christian Science
The opportunity to develop relationships with college students and recent grads
The opportunity to expand your professional network
A process for making career connections that is hosted and facilitated by ABF Career Alliance staff
Invitations to local, regional, and national career-building events hosted by The Albert Baker Fund and the ABF Career Alliance
Who can join in?
The entire Christian Science community and those who are friendly to Christian Science!
Retired? That's okay! Your industry knowledge and career connections make you a natural "door opener" for others!