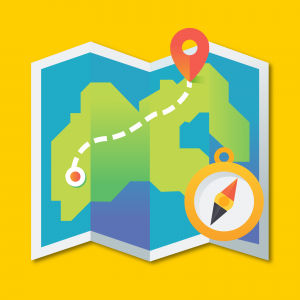 College is the perfect time to explore and pray about your career interests, hone your job search skills, and take solid steps onto your career path. Wherever you are in your process, and whatever career you are working toward—museum curator or software developer—the ABF Career Alliance can help!
This College-to-Career Roadmap provides a four-year plan—or a flexible checklist—that will enable you to be career-ready when you graduate.
Spiritual Perspective: There is a job for you
Freshman Year
Fall Semester
Take stock of your interests, skills, strengths, and values in order to start exploring specific careers options. Become familiar with the resources available at your college career center and begin your exploration!
Watch LifeLaunch! Module #3 Targeting a Job. This module provides a fantastic overview of how to organize your career exploration and how to determine the careers and jobs you want to research. View the LifeLaunch! course outline!
Locate your campus career center and visit it in person.
Make an appointment with a career counselor and ask about resources or tools for exploring career options.
Start building a list of careers that you want to research. Don Asher, our expert career consultant, recommends hoovers.com, twitter.com, and linkedin.com.
Remember that ABF funds vocational training if your path turns in that direction!
Identify campus organizations that relate to your career interests. Attend their meetings and events to learn about extra-curricular opportunities.
Spring Semester
Learn more about the job market and the top careers of the future. Talk to the people you know about their jobs and career paths. Start building your resume early in the semester so you are ready for unexpected application deadlines.
Create a hard copy resume and a LinkedIn profile using resources from the ABF Career Alliance Tools & Tips section and the LifeLaunch video module #4: Resumes and Cover Letters. Don Asher's book The Overnight Resume is especially geared to college students entering the job market. You may purchase online or request a copy from Robin Jones, Manager of the ABF Career Alliance.
Every semester/quarter: search the ABF Career Alliance and apply for summer jobs and internships. Here's a helpful job search log with tabs for tracking resume submissions, networking contacts, interviews, and career websites.
(You will need to complete your ABF Career Alliance profile in order to apply for jobs.)
Every semester/quarter: register for ABF Career Alliance events in your area or view content from previous events.
Every semester/quarter: attend career fairs at your school.
Make a list of friends, family, professors, and start interviewing them about what they do and how they found their career path. Review LifeLaunch! Module #3
Research specific career options with counselors at your career center and start a spreadsheet of your findings. Go to 50 Best Jobs in America (according to glassdoor.com.)
Look for summer volunteer opportunities that align with your career interests. A full-time summer camp counselor position can add transferable skills and value to your resume. Watch our video, "From camp counselor to Facebook design program manager" and get inspired by Hannah's journey.
Sophomore Year
Fall Semester
Drill down deeper in your research of career options. What are specific job titles in your fields of interest? What knowledge, skills, and abilities do you need for these jobs? Do you have relationships with professors who will write letters of recommendation for you? Are you clear on graduation requirements for your major?
Check out online resources that provide official titles and job descriptions such as the US Bureau of Labor Statistics Occupational Outlook Handbook and mynextmove.org. Both sites are a treasure trove of information that can be sorted by the knowledge, skills, abilities, median pay, outlook, etc. for specific job classifications.
Start honing your job search skills! Complete LifeLaunch!, ABF's self-paced online video career course. It covers everything from writing a resume to negotiating your salary. View the course outline here and begin watching the videos.
Cultivate relationships with faculty members who are good prospects to write letters of recommendation for you. This Job Search Log can help you track your faculty contacts (Networking tab). It's also a good idea to find out if your campus career center has a program to assist you in requesting letters from your professors.
Continue to get involved with campus organizations that complement your career interests and give you experiences that will round out your personal profile.
Confirm degree requirements with your academic advisor so you have a clear academic plan for graduation.
Spring Semester
Build your work and volunteer experience so that you can build your resume. Talk with industry professionals in your interest areas.
Every semester: take advantage of campus career fairs and ABF Career Alliance workshops scheduled for your area.
Search the ABF Career Alliance for summer jobs, internships, externships, and job shadowing opportunities. Here's a great resource for internships available in all 50 states.
Search the ABF Career Alliance to schedule informational interviews with Career Allies in your interest areas. Ask them for feedback on your resume. Watch the LifeLaunch! Module #7 Interviewing to learn the 5 different types of interviews you will encounter!
Continue to cultivate relationships with faculty members who will write letters of recommendation for you.
Junior Year
Fall Semester
What more can I do to prepare for my future? What is my short list of career interests and job titles? (Don Asher recommends focusing on only two or three at a time.) How can I continue to build my resume? What internships do I want to apply for?
Continue to request informational interviews with ABF Career Allies and professionals who work in your field of interest. Don't overlook friends, families of friends, and school alumni.
Identify internship opportunities through the ABF Career Alliance and your search of companies and organizations. Be clear on the application requirements and timeframes. (For example, TMC Youth Summer Intern applications are due January 15!)
Check in with faculty members early in the semester and ask them if they are willing to write you a letter of recommendation when needed. (Think "summer internship"!) Find out how much lead-time they need, and what you can do to make it a trouble-free task for them.
Continue to build your resume by taking advantage of leadership opportunities with student groups or off-campus volunteer organizations. Request letters of recommendation or LinkedIn recommendations/endorsements from faculty and staff involved with these organizations.
Make an appointment with an academic advisor and confirm that you are on track for graduation.
Spring Semester
Your focus is on applying for summer internships and developing relationships with on-campus recruiters. With job search tips and tools you've gained from LifeLaunch, and your experiences conducting informational interviews, you should be well-prepared to navigate a successful job and internship application process.
Plan to apply for summer internships and jobs early in the semester. Make sure you are aware of all deadlines and requirements for companies and organizations that you've targeted. Discover internships available in all 50 states.
Winter is the busiest recruiting season so make sure you are aware of all campus career events and that you schedule these on your calendar well in advance.
Make sure your LinkedIn profile is up-to-date. And if you're new to LinkedIn, here's a good overview video, LinkedIn 101 video, that came directly from the source!
Review LifeLaunch video on interviewing, Module #7.
Continue to cultivate relationships with faculty members and seek their approval to request letters of recommendations when needed. Provide them with guidelines where appropriate.
Check in with your academic advisor to make sure that you are on track for graduation!
Senior Year
Fall Semester
As demanding as your senior year might be, it is still possible to keep your job search moving forward so that you either have strong leads, interviews, or potential job offers waiting for you upon graduation!
Overall, your focus this year is to keep your resume and LinkedIn profile up-to-date, continue building your network of contacts, schedule information interviews in your target job areas, and take full advantage of on-campus employer recruiting events.
We recommend you break your senior year job-search tasks into reasonable goals for the fall, winter break, and spring. Review the entire year's tasks in the fall and create a check-list that you believe is do-able.
Check in with your school's career counseling office early in the fall and request a schedule of recruiting events and career fairs for the entire year, including dates and companies. Research the companies online to determine if you want to gather more info from them and/or schedule interviews while they are on campus. At this point in your journey you should have a good idea of what companies and job titles are a "fit" with your job search. The more refined your targets are, the better use you can make of your time at career fairs. Here's a resource for finding out the Best Places to Work, according to glassdoor.com
Watch LifeLaunch! Module #6: The Hidden Job Market. Job search expert Don Asher explains why this is the largest part of the job market and the easiest place for recent college graduates to get a job. Hint: 55-80% of jobs trade hands in the "hidden" job market!
Identify 2 or 3 key information interviews you would like to schedule during your December Break. Review tips for conducting information interviews in Get the Tools in abfcareeralliance.org.
Confirm your remaining degree requirements with your academic advisor at the beginning of the year so there are no surprises when it comes time to graduate.
Winter Break
Update your ABF Career Alliance profile, your hard copy resume, and your LinkedIn profile to capture any new career interests, skills, or talents; recent job, internship and volunteer experience; and any grants, honors, and awards. Re-watch the LifeLaunch! Module #4 Resumes and Cover Letters to remind you of Don Asher's resume tips and rules.
Conduct 2 or 3 information interviews with key ABF Career Allies your have targeted.
Look for any opportunity to connect with people while you are enjoying your Winter Break You never know where a good lead will come from! (See LifeLaunch! Module #6: The Hidden Job Market.)
Use LinkedInto find all of the alumni of your alma mater who work at company, or have a job title, you are interested in. Prepare a message and request information interviews during Spring Semester. (Be sure your LinkedIn profile is up-to-date when you make contact!)